Investments
Clients seek our advice on several areas including investing for capital growth and income, building a diversified portfolio, and tax-efficient investing, including pensions, ISAs, and other tax wrappers. We appreciate that each client's needs, priorities, and life stages are different. When it comes to investments, we consider all these factors, alongside your attitude to risk.
Our investment processWe research the whole market without bias to any provider or product. We have no incentive to choose one fund or manager over another except where it is in your best interests.
Our core investment principles are based on two simple tenets. The first is the pursuit of long-term real returns. We look for sustainable investment returns which have the potential to beat inflation and fees – meaning the purchasing power of your income and capital will grow over time.
"In today's world of fast-moving global markets, it is increasingly important to be plugged in to the latest financial technology as well as being able to draw on the views of insightful and informed industry experts."

Sajit Patel, Director
The second is the importance of an effective understanding of risk and how to manage it; employing a well-constructed, sustainable, and robust investment process results in a well-diversified portfolio.
We ensure our advisers have the tools and flexibility to build individual portfolios that best meet your needs, allowing you to achieve your goals without taking undue risk.
Portfolios normally hold a broad spectrum of investments which aim to provide diversification. The range of investible assets can include:
Cash
Bonds
Equities
Commercial property
Alternative assets such as infrastructure and absolute return funds
Specialist and higher-risk investments such as Enterprise Investment Schemes (EISs) and Forestry Investments may be included as appropriate.
Every portfolio is bespoke, and we will discuss investment ideas and approaches with you in detail. In addition to identifying an appropriate level of risk for you, we will take you through the key decisions you need to make about how your portfolio will be managed. Three of the these decisions are outlined in more detail on these pages: Discretionary or advisory management, Active or passive management and Responsible and green investing.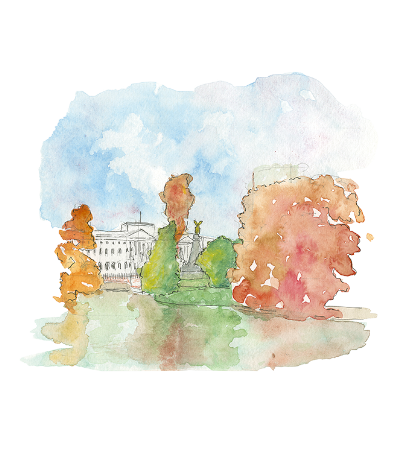 "One of the most dangerous phrases for an investment manager is "This time is different", which has proved wrong on almost every occasion that it has been used. However, we also have to live with "Past performance is no guide to the future" and reconciling the two is never easy."

John Dalton, Consultant
Safe custody of assetsYour assets are always held separately from ours with our designated custodians or other regulated counterparties, who are subject to strict rules regarding the holding of client money and assets.
Should you wish to get in touch and organise a first meeting to discuss your investment management needs and goals, please contact us by telephone on +44(0)20 7100 3667 or by email at info@thomsontyndall.com.
The value of investments may fall as well as rise and you may not get back what you put in.  VCTs (Venture Capital Trusts) and EIS (Enterprise Investment Schemes) are very high-risk investments and you may lose your capital. The tax treatment of these investments depends on your individual circumstances and may be subject to change in future. These products are not suited to everyone and individual advice should be sought before investing.